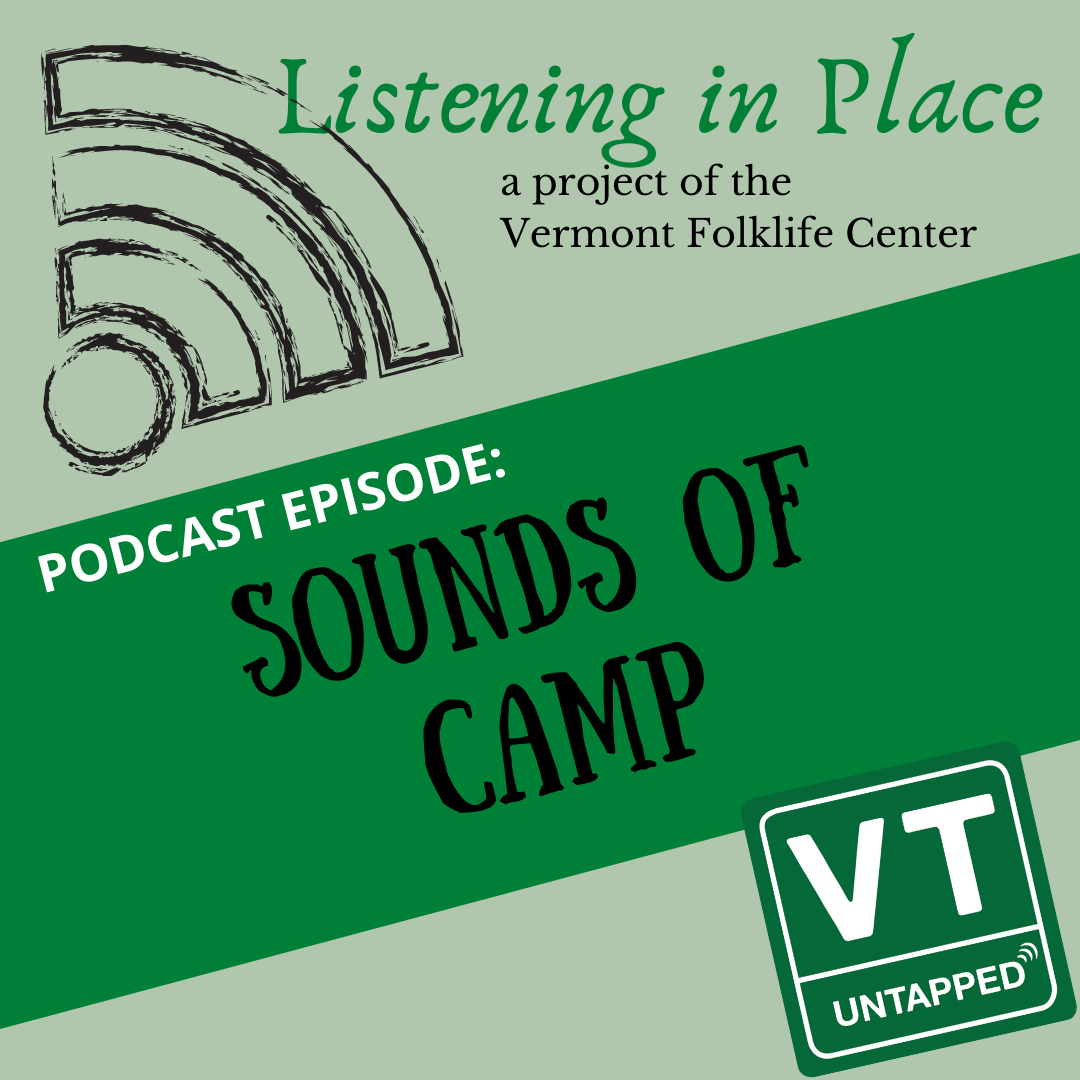 What does a vibrant camp sound like without its campers? 
Camp Killooleet sits on the banks of the Hancock Branch, a tributary to the White River in Hancock, Vermont. Since 1927 it's welcomed kids ages 9-14 for a classic summer camp experience. Hiking and swimming, arts and woodworking, sports, horse-back riding and a particularly strong music and song culture due in large part to the longtime connection of the Seeger family with Killooleet. John and Ellie Seeger bought the camp in 1949 and today their daughter, Kate Seeger and her husband Dean Spencer are the camp directors. John Seeger was the brother of the legendary folk singer, Pete Seeger.   
Back in August, Mary Wesley and assistant producer Abra Clawson drove down to Hancock to meet with Kate, Dean and Kate's brother, Tony Seeger. Tony is an anthropologist and audio-visual archivist and he serves on the Board of Directors for the VFC. It was an unusual visit because for the first time in 93 years, Camp Killooleet was closed, due to Covid -19. Where you'd expect to hear splashing and shouting in the pond and music in the camp house there was only birdsong and a slight breeze.   
This episode explores the ways in which a summer camp community, an inherently ephemeral group, stays connected over time and distance. Camp Killoolleet in particular offers a unique site of observation and reflection thanks to two albums recorded in 1958 available from Smithsonian Folkways: Songs of Camp and Sounds of Camp. These historical recordings feature documentary soundscapes and sing-alongs that allow us to travel back in time to hear just what was missing from Killooleet during this "camper-less" summer of 2020.  
THE RECORDINGS
We thank Smithsonian Folkways for granting us permission to feature selections from Sounds of Camp and Songs of Camp in this episode. You can find both albums--as well as the entire Smithsonian Folkways catalog here on their website. 
The campers and counselors featured in this episode are Charlie, Kim, Smitty, Danny and Avi. You can sit in on one of the Killooleet Virtual Campfires here on YouTube. 
Vermont Untapped is produced by the Vermont Folklife Center. For more information visit our website.