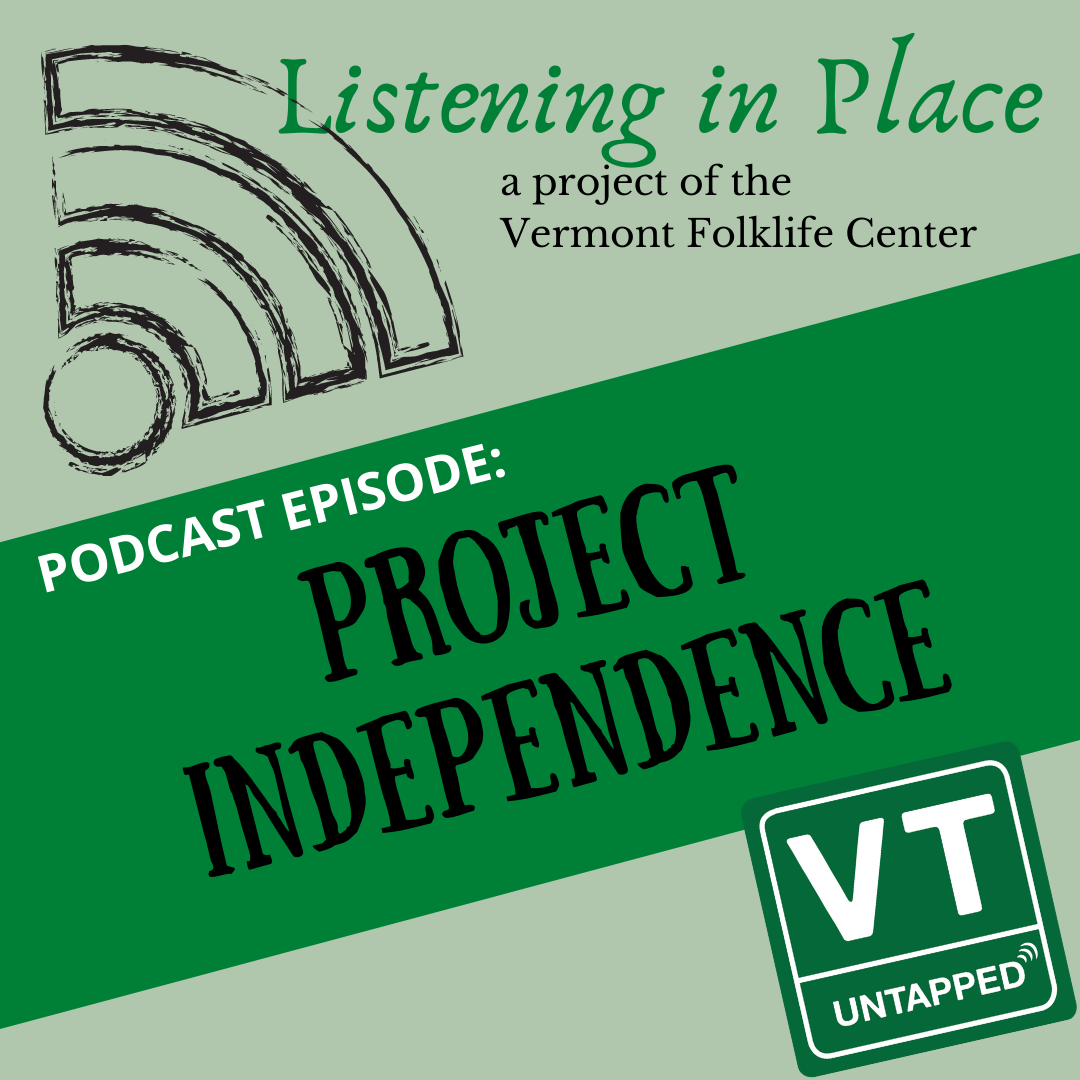 This episode of VT Untapped™ is the first in a six-part series built around our "Listening in Place" project. We'll take you into six different Vermont communities where we've spent some time listening to what people are going through and what they're thinking about during the pandemic and beyond.
Since mid May the VFC has been working in partnership with Project Independence, an elderly day center in Middlebury, as part of our Listening in Place project, which seeks to document the everyday lives of Vermonters as they live through the extraordinary events of 2020. Project Independence serves over 100 participants with the goal of keeping elderly people independent and at home for longer. However after the COVID-19 pandemic hit, it was clear that they had to greatly adapt their in-person programming in order to keep their participants and staff safe. Project Independence transitioned to Zoom video calls, which required much technical support and providing people with new devices that would fit their needs. Now each day, participants can take part in a large array of activities online.
Between May 12 and August 5, one of these activities was to participate in an online interview with the VFC. We spoke with 22 different people, participants, staff and volunteers who shared their perspectives on life during Covid.
Having a conversation and recording online could be tricky and many times we heard the common refrain, "Can you hear me? Are you there?" But when technology cooperated the connection went deeper than just a clear internet signal. People shared about the impact of suddenly having to stay home (for some, visiting Project Independence was their only outing), missing family and friends, honest confessions of loneliness and powerful messages of resilience that perhaps only the perspective of age can allow. We hope you enjoy hearing some of these perspectives in this episode of VT Untapped™.
This podcast is produced by the Vermont Folklife Center. Please visit our website to learn more.